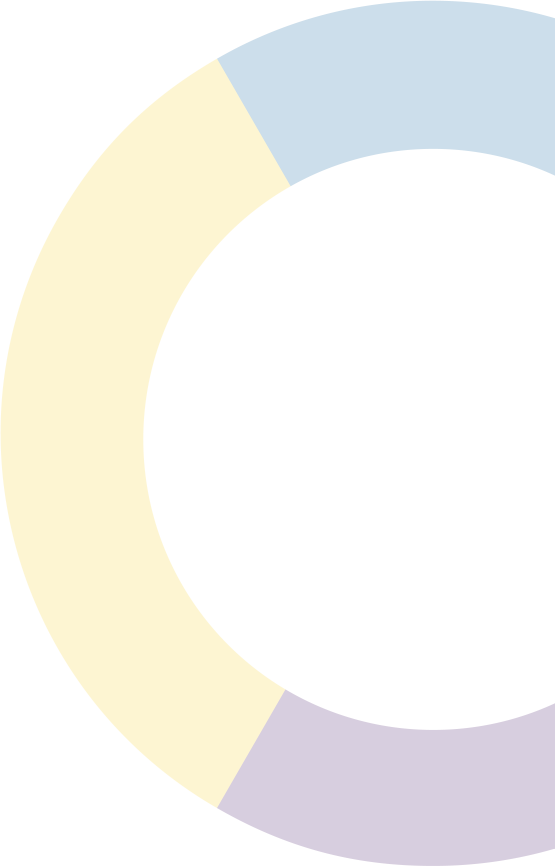 Meet Our Speakers
Bob Jennings CPA, EA
Bob is a nationally renowned author and speaker, presenting continuing education classes to over 100,000 tax professionals over the last 20 years all over the world. Bob is a licensed CPA (Indiana),and an IRS Enrolled Agent. Bob is also a prolific author and has published over 60 professional articles in such magazines as the Journal of Accountancy as well as many other professional and consumer publications; annually authors several tax, accounting and technology manuals; and is a regular columnist for FoxBusiness.com. As the founder of his own regional CPA firm in 1984, Bob has dealt exclusively with individual and small business financial issues for over 30 years. Bob appears regularly in the media and has been quoted extensively by numerous publications. He has recorded an extensive number of information videos, DVD's and instructional clips available on his website at TaxSpeaker.com.
Bill Leonard CPA, MAFF, CGMA
Bill Leonard CPA, CFFA holds licenses and memberships in Massachusetts, Rhode Island, Alaska and Singapore. He is the sole shareholder of W.A. Leonard & Company, P.C. and PT W.A. Leonard employing sixteen multi-lingual professionals that focus on meeting the needs of small businesses, individuals and fiduciaries. A graduate of Bentley University and Babson College, Bill has been in practice since 1981. He has over twenty years of college and seminar teaching experience.
Ryan Jennings
Ryan Jennings brings a wealth of technology experience to seminars. After setting up the network in his Dad's busy CPA firm at age 12 Ryan attended Ball State University and operated a CD replication and computer security consulting business. In 2009 he became Jennings Seminars full-time IT director and video production specialist. Responsible for all IT, technological research, video production, and on-demand video design & development,Ryan continues to stay at the cutting edge of technology for small business. He is a member of the Indiana IT Director Association and a regular participant at the world's largest IT forum-the Consumer Electronics Show. Ryan has Annual Filing Season Program completion through passing the now discontinued Registered Tax Return Preparer test and annual continuing education.
Joseph W. Walloch CPA, CGMA, MBA, MBT
Joseph W. Walloch, CPA, CGMA, MBA, MBT speaks nationally and internationally, presenting continuing education classes to thousands of tax professionals all over the USA and in six countries including the Peoples Republic of China. A prolific author who has published hundreds of tax articles including the Journal of Accountancy and the AICPA Tax Advisor. Joe is a very actively practicing tax professional consulting on tax issues throughout the USA. Joe is known for his energetic teaching style highlighted by real-life practical examples.
Terry Bakker CPA, EA
Terry O'Leary Bakker CPA, EA, LTC 67985-C is the owner of O'Leary's Tax Service, Ltd. in downtown Vancouver, Washington, across the river from Portland, Oregon. Terry graduated with her BS in Business Administration: Accounting from Portland State University in 1988 and has worked in tax ever since. Terry is an Enrolled Agent and a CPA licensed in Washington and Oregon. In addition to running an active tax practice serving the needs of individuals and small business, Terry has a commitment to the profession. She is a Past President of the Oregon Association of Independent Accountants, as well as holding other positions, including head of the Education Committee. As part of her commitment, she teaches the Enrolled Agents Preparation course for her Association and has spoken for all of the tax preparation associations in Oregon.
Ron Roberson CPA
Ron Roberson is a well-known tax lecturer who has more than 20 years of experience teaching throughout the United States. Ron annually speaks to thousands of tax professionals about the latest business and personal tax law developments, using his sense of humor and friendly speaking style to keep people coming back year after year. In addition to authoring multiple tax articles and manuals, Ron also continues to work with his partner in a tax and accounting practice in Sonora, California. Ron includes real life examples from his practice to make tax issues come alive and help complicated subject matter make more sense.
Mark Mirsky CPA, MST, CGMA
Mark Mirsky is a licensed CPA in Illinois with in-house corporate accounting experience, and has worked in both large and small accounting firms. He has a Master's in Taxation from University of Illinois, Urbana-Champaign. In 2004 Mark co-founded ROI Business Services, LLC, where he leads the Taxation and Management Advisory Services. In 2018 he founded ROI CPE, LLC to provide quality education to the CPA industry. With a focus on partnerships, S-corporations, C-corporations, and multi-state taxation, Mark also provides assistance for business startups, the acquisition and disposition of businesses, international taxation, and real estate. Mark works with businesses and organizations across the country and around the world, including manufacturing/distribution, technology and web-based, and construction companies, as well as service firms and medical practices. He also works with individuals and tax planning. Mark's background includes working in the international tax group at one of the largest accounting firms in the world, and for two middle-market firms focusing on closely held businesses, serving as a firm-wide resource for partnership and multistate taxation. He currently is teaching for Taxspeaker around the country, a former instructor for other national seminar companies. Concentrations: Tax instruction, business consulting, multi-state and partnership taxation, international tax, S-corporations, startup businesses, tax planning, individual tax, accounting and assistance with structuring sales/acquisitions of businesses.
Larry Pon CPA/PFS, CFP, EA, USTCP, AEP
Mr. Pon is a Certified Public Accountant, Personal Financial Specialist, Certified Financial Planner, Enrolled Agent, United States Tax Court Practitioner, and Accredited Estate Planner in Redwood Shores, CA. Mr. Pon has been in practice since 1986 providing comprehensive tax and financial planning, tax preparation and representation. He speaks regularly nationwide on tax planning and financial planning topics to tax professionals and financial advisors. Mr. Pon is teaching Accounting 181 (Individual Income Tax with Tax Software) at the College of San Mateo. Mr. Pon has been a long-time member of the AICPA, NAEA, CalCPA, CSEA, among many professional organizations. Mr. Pon received his BS in Business Administration with emphases in Accounting and Finance from the University of California, Berkeley and MS in Taxation from Golden Gate University in San Francisco. Mr. Pon volunteers as a Money Doctor for 360 Degrees of Financial Literacy.